'This Is Us' has been renewed for two more seasons
"This Is Us" fans are thrilled this week after it was announced that the hit NBC series will be sticking around for awhile. The network has opted to renew the family drama for two more seasons after it became 2016-2017's breakout new hit.
According to Entertainment Weekly, "This Is Us" has been huge in the ratings since day one. The trailer for the show was one of the most watched videos on YouTube in 2016, and the series was ordered for an 18-episode first season after the pilot aired and received rave reviews from critics and viewers alike.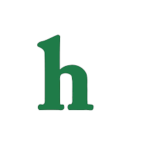 'This Is Us' Is Here To Stay
The show's creator, Dan Fogelman, says he knows where the series is going, and how long it will take him to get there, that is if he has the chance to do it the way he's planned. "I know where the show goes. I have a number of seasons in my brain, and we'll see as get there. In success, people are always going to want more, and in failure, people are going to want maybe less."
"This Is Us" continues to keep fans on the edge of their seats with laughter and tears as viewers watch the at times dysfunctional Pearson family as they navigate through life and used the lessons from their past as reminders of where they are going. The show has been huge with fans since the start, and NBC is hoping the success will continue. The Season 1 finale is set to air in March.
What are your thoughts on "This Is Us" being renewed for two more seasons? What do you love about the show? Share this article and leave a comment below.