'The Walking Dead' spoilers: Character returning from beyond the grave?
"The Walking Dead" spoilers for Season 7 reveal that something major may be happening in the near future. Rumors are running wild that a dead character may make a return from beyond the grave, and fans are going crazy about the latest news. There are many fantastic characters in the series who have died, and viewers would be glad to see any one of them. However, the rumored return is of a character who has only recently been killed off, and everyone is talking about who will be the one to possibly return.
Warning: Major 'The Walking Dead' Season 7 spoilers below!
According to Fan Sided, actor Michael Cudlitz is rumored to return to "The Walking Dead" in Season 7 as the character of Abraham Ford. As many fans will remember, Abraham was killed in the Season 7 premiere when Negan decided to punish Rick's group for killing some of his men. Later, Negan also killed the character of Glenn Rhee. Now, Abraham may be returning for a cameo in Season 7 to further his romantic storyline with Sasha through flashbacks or Sasha's dreams.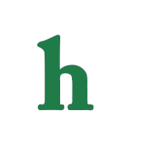 Many dead characters have made cameos in the past.
If the rumors about Abraham returning to "The Walking Dead" in Season 7 are true, it wouldn't be the first time that a dead character has made a cameo on the hit AMC zombie series. In the past characters such as Rick's wife Lori, his former best friend Shane, The Governor, Hershel, Beth, Lizzy, and Mika, have all returned for appearances after their deaths.
Meanwhile, "Walking Dead" fans are hoping that if Abraham returns for a cameo in Season 7 that the character of Glenn could also possible return in a flashback or dream to interact with his wife Maggie, or their unborn child.
What are your thoughts on the latest 'Walking Dead' spoilers for Season 7? Do you want to see Abraham return for a cameo? Share this post or leave a comment below.