'The Vampire Diaries' is killing off a main character
"The Vampire Diaries" series finale is going to even more emotional that we thought. The final episode of the CW series will feature the death of a beloved character, and viewers better bring their tissues with them, because it is going to get sad as we say goodbye to Mystic Falls and a member of the TVD family.
According to Entertainment Weekly, actress Nina Dobrev will officially be back as Elena Gilbert during "The Vampire Diaries" series finale on March 10. Elena will finally awake, but she'll come home to tragedy as she'll be forced to attend the funeral of someone she loves.
While the character who will lose their life has yet to be named, fans are already speculating about which of the "Vampire Diaries" characters funerals will be attending in the series finale. While Elena is awake, the first thought is to believe that Bonnie has died, since her sleep was linked to her life. However, Matt is also human and could easily be killed. Another major possibility is newly human Stefan has died.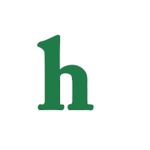 Who will die in 'The Vampire Diaries' series finale?
Sadly, many fans are speculating that Damon will die just as Elena has returned to him. Perhaps Damon will sacrifice himself for someone he loves like Elena, Bonnie, or Stefan, but no matter which of the characters the writers have chosen to kill off, fans are sure to be upset by the huge loss.
"We wanted to go big, emotionally, with the action, and with the spectacular of it," Showrunner Julie Plec revealed. "We were absolutely feeling epic."
Fans can watch final season of "The Vampire Diaries" Friday nights on the CW, and the series finale on March 10 at 8 p.m.
What are your thoughts on "The Vampire Diaries" killing off a main character in the season finale? Who do you think will die in the last episode? Share this article and leave a comment below.