Elena Gilbert is officially back on 'The Vampire Diaries.'
"The Vampire Diaries" series finale is inching closer, and that means Nina Dobrev is set to reprise the role of Elena Gilbert to close out the hit CW series once and for all. In the latest teaser trailer for the final episode of the show, Elena is back in action, and even has a few lines for the first time in years.
According to TV Line, now that Kai is officially back, it is only a matter of time before Elena is awoken from her magical sleep state. Elena will officially be returning for the series finale of "The Vampire Diaries," after actress Nina Dobrev decided to leave the series after Season 6. The character was put into a mystical sleep that was connected with Bonnie's life. This means that Bonnie would have to die for Elena to wake up, or does she? With Kai back in the picture it seems anything can happen.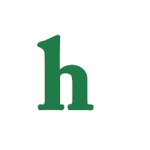 Nina Dobrev is seen for the first time in years as Elena.
In the new 10-second teaser trailer for "The Vampire Diaries" series finale on March 10, Elena is seen at Mystic Falls High School where she sees her reflection in a trophy case as flashes of her high school days are played. Elena sounds confused as she says "What happened? Why am I here right now?"
Fans are thrilled that Nina Dobrev has decided to return to bring closer to the show and her character, and can't wait to see how the journey ends for Elena and Damon when the series finale airs on Friday, March 10 at 8 p.m. on The CW.
What are your thoughts on the latest "Vampire Diaries" spoilers and news? Are you excited to have Elena back? Share this article and leave a comment below.