Rachel Lindsay named the new 'Bachelorette' while still in the running on 'The Bachelor'
"The Bachelorette" has reportedly already been named. Rachel Lindsay has seemingly been named the new "Bachelorette," and will be the first black leading lady in the show's history. However, Rachel's big announcement has some people scratching their heads, as it's a HUGE spoiler for Season 21 of "The Bachelor." Now we know that Nick Viall doesn't choose Rachel despite her moving into the final four during Monday night's episode.
According to People Magazine, the announcement that Rachel Lindsay is set to become the next "Bachelorette" is said to come on "Jimmy Kimmel Live" just hours after Rachel was seen completely vibing during a one-on-one date with Nick Viall, and making it into the final four during "The Bachelor" Season 21.
Lindsay is a lawyer from Dallas, TX. Rachel immediately caught the eye of Season 21 "Bachelor" Nick Viall, and was even given the very first rose of the the season on the first night. She and Nick have grown closer and closer throughout the season, and despite being a heavy favorite, it seems Rachel will not be the woman that Nick Viall proposes to at the end of his journey.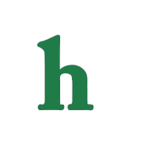 Big spoiler alert for 'The Bachelor' Season 21
While we're thrilled that we'll get to see the full of life Rachel look for love as "The Bachelorette," we are a bit disappointed in the timing of the big reveal. The announcement serves as the ultimate spoiler for "Bachelor" fans who were hoping to see Rachel Lindsay and Nick Viall end up together at the end of Season 21. O
As previously reported by Hollywood News Daily, it has been rumored that after next week's hometown dates, Season 21 villain, Corrine, will be the next to be eliminated, followed by Rachel Lindsay. This would allegedly leave Raven Gates and Vanessa Grimaldi as the final two women standing in the competition for Nick Viall's heart, and Reality Steve says Vanessa will walk away with the final rose and the engagement ring.
What are your thoughts on Rachel Lindsay reportedly being named the new "Bachelorette," and ABC spoiling the remainder of "The Bachelor" Season 21 with the reveal? Share this article and leave a comment below!