'The Bachelor' finale: Nick and Vanessa are engaged, Raven and Rachel have big news
"The Bachelor" 2017 is officially over. Nick Viall has chosen to put a ring on Vanessa Grimaldi's finger, and the couple are in the midst of living happily ever after. After the big finale aired on Monday night, Nick and Vanessa went on live television to reveal that they are, in fact, still together and engaged, but are taking things slow when it comes to their relationship.
As Nick Viall and Vanessa Grimaldi described their time on "The Bachelor," Vanessa also announced that she would be moving from her home in Canada to the United States to be with Nick. In fact, fans will likely see her sitting in the audience at "Dancing With The Stars" every week for as long as Nick lasts on the reality dancing competition. So, no drama between Nick and Vanessa.
However, there were some exciting moments that happened with Nick's other women, Raven Gates and Rachel Lindsay. Raven, who was crushed when Nick didn't propose to her during "The Bachelor" finale on Monday night, says she's in a good place, and confirmed that she would be joining "Bachelor In Paradise" this summer in hopes of finding love. Fans were very excited to hear this, as Raven has been a huge Season 21 fan favorite, along with Corrine Olympios and the new "Bachelorette," Rachel Lindsay.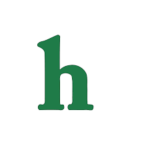 Rachel begins airing as 'The Bachelorette' in May
Speaking of Rachel Lindsay, she was also at the live "After The Final Rose" show last night, and host Chris Harrison gave her a huge surprise. Chris told Rachel, who is set to debut as "The Bachelorette" on May 22, that her journey was to begin that night on live television. Rachel got a sneak peek at four of the men who will be vying for her heart during her season, and she seemed to like what she saw. Rachel was laughing and having fun, and said the surprising meet and greets only made her more excited for her season to be filming.
Meanwhile, the rest of the "Bachelor In Paradise" contestants have yet to be confirmed, but fans are hoping that Corrine Olympios will be invited, as she was the main source of drama and laughter during Nick Viall's Season 21 run as "The Bachelor."
What did you think of 'The Bachelor' finale? Are you glad Nick Viall chose Vanessa Grimaldi?