'The Bachelor' is heating up in week 2 as slaps, fights, and major drama run wild.
"The Bachelor" Nick Viall has always been painted as a bit of a villain. However, no one expected one of the contestants vying for his affection to actually physically hurt him, but that is exactly what happens in Monday night's all new episode. One of the women, a nurse named Josephine, will take things a bit too far during an exercise.
According to People Magazine, Nick Viall and his "Bachelor" contestants will do an exercise where they'll write and act out their own break up stories with Nick during a group date. Josephine decided to go into the exercise guns blazing and slap Viall right off the bat, then accusing him of drinking too much, which is why they would "pretend" break up.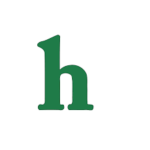 Nick Viall gets slapped during 'The Bachelor' Season 21
"The Bachelor" Nick Viall had a bit to say on the shocking slap, which seemed to stun all of the other women as well. The leading man said the hit was "unexpected" and "painful." and that fans should tune in to the episode to find out why Josephine decided to slap him across the face. "It hurt," he said. "It was unexpected and painful… and you should watch next week to see why!"
Josephine reportedly apologized to Nick for the stunning blow, but the damage had already been done. Perhaps the slap will be the thing that gets Josephine eliminated from the show. Meanwhile, Kristina says that the break up scenario was really "awkward," for her, especially since it was the first time she really talked to Viall. This should be interesting…
What are your thoughts on Josephine's shocking slap to Nick Viall during "The Bachelor" Season 21? Share this article and leave a comment below.