'The Bachelor' 2017 winner may shock you!
"The Bachelor" fans know that Reality Steve is the place to get all the best spoilers for the current season of the show. However, rumors are flying that perhaps the website may have been wrong about who Nick Viall picked as the Season 21 winner. While fans of the show have already seemed to pick their favorites to win Nick's heart, and Corrine Olympios has been cast as the latest villain of the franchise, could Reality Steve have reported the wrong winner for Season 21 of the hit ABC dating series?
According to Celeb Dirty Laundry, Reality Steve is reporting that Nick Viall has chosen Vanessa Grimaldi as the winner of "The Bachelor" Season 21. Vanessa, who last week was seen on a one-on-one date with Nick that ended with her puking as he comforted her, has already become a favorite among fans, and many of them thought she would turn out to be the winner. The site has reported that the final four women are Vanessa, Raven, Rachel, and Corrine, but did Vanessa really win?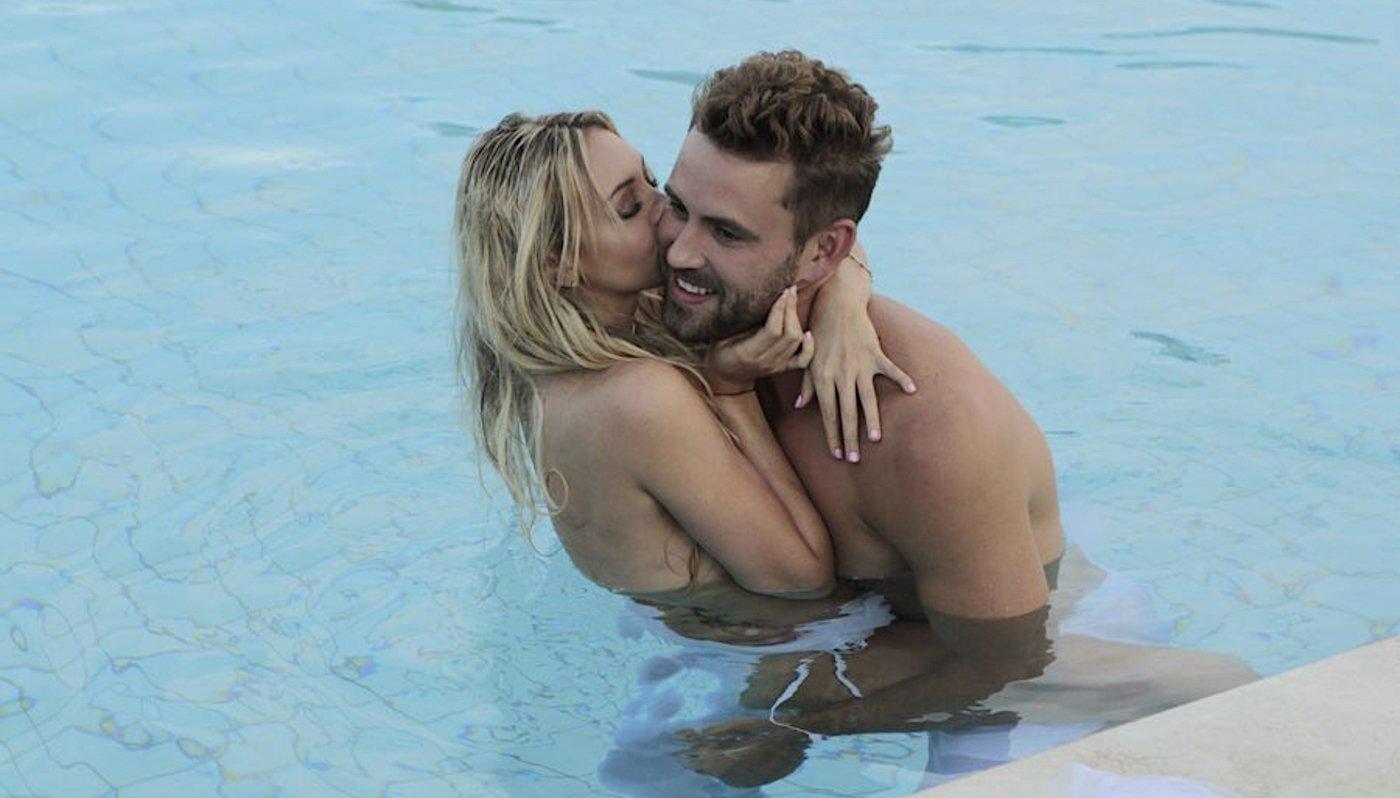 Who won 'The Bachelor' Season 21?
Rumors are now flying that Nick actually gave the final rose to Corrine Olympios, who has become the biggest source of drama for "The Bachelor" Season 21. Corrine has been seen getting very sexually aggressive with Nick and angering the other women in the house. In last week's episode, many of the women spoke to Nick about their dislike for Corrine and her immaturity. However, Nick could have given her the final rose, which would lead to some major controversy among fans, who believed that Nick Viall was actually looking to settle down, find love, and get married, which Corrine doesn't seem ready for. It seems that if Corrine is the winner, it would cause major backlash among viewers, as well as the other contestants on the show.
What are your thoughts on 'The Bachelor' 2017 spoilers? Do you think Nick Viall will chose Vanessa or Corrine as the winner of Season 21?