'The Bachelor' continues to heat up in week 2
"The Bachelor" is heating up 2017. Nick Viall's debut as ABC's new leading man had everyone talking, and came with some serious drama of it's own, also, a girl dressed like a dolphin/shark. However, Nick isn't letting it get him down. He's ready to find true love, and nothing's going to stop him, not even this batch of crazies vying for his love.
According to Entertainment Weekly, week 2 of "The Bachelor" is going to filled with even more drama than the premiere. Nick Viall will be getting to know the women who are left after the first night's elimination, and it's going to be a fight with claws out between some of the girls. Corrine, who has already established herself as this season's bad girl/villain, is in it to win it, and nothing is going to stop her. In the latest preview, Corrine is seen getting flirty in the pool with Nick for a photo shoot, and the blonde bombshell decides to make sure she's got Nick's full attention by pulling off her bikini top and snuggling up to Viall topless.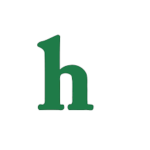 Corrine and Liz will make the other girls very angry
Of course the other women are not so impressed by Corrine's devilish ways, but Corrine absolutely doesn't care. She has made it perfectly clear that she'll do anything to win Nick's heart, and that giant engagement ring, and she doesn't care what anyone else thinks of her. Corrine even says that her dad would "be proud," even though she was naked. (You do you, Corrine. We "Bachelor" fans will all love to hate you.)
Meanwhile, Liz's big secret is about to come out. In the premiere of "The Bachelor," Liz revealed that she had met Nick before at a wedding and that the two had sex. Liz and Nick discuss their wild night together, and Nick even questions her motives about why she's on the show when she didn't want to contact him after the wedding. Liz apologizes to Nick, and in the end is given the final rose of the night, as Nick makes her sweat it out a bit. However, nobody else knows about Liz and Nick's hookup, until the next episode that is. Liz will decide to run her mouth to another girl in the house, and all hell will break loose with the rest of the women find out that not only did Liz already know Nick, but that they actually slept together as well. Corrine will likely be so jealous that she's not the first one to have sunken her claws into Nick!
What are your thoughts on the latest "Bachelor" 2017 spoilers? Who do you think Nick Viall will choose? Share this article and leave a comment below.