'Stranger Things' Season 2 is bringing back Eleven for big storyline
"Stranger Things" Season 2 is right around the corner, and fans are beyond excited to find out what's next for Will Byers and his group of misfit friends. The new season will debut on Netflix this Halloween, and the first teaser trailer has already been revealed. However, one big character was missing. Where is Eleven?
As "Stranger Things" viewers will remember, Eleven was seemingly killed in the Season 1 finale. However, the end of the episode showed signs that the fan favorite character may still be alive. If so, where is she, because actress Millie Bobby Brown was no where to be seen in the trailer.
According to Entertainment Weekly, Milly Bobby Brown will be back as Eleven when "Stranger Things" Season 2 returns this fall. Not only will Eleven be back in action, but the character will have a huge storyline, and fans will finally get some answers as we dive into her backstory.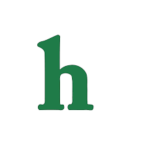 Eleven's backstory to be told in Season 2
"I want people to know that she's back and she's a major part of the season and not know how or why. We do get into her story and backstory. We learn about where she came from and how she came into the world and the program that resulted in her," co-creator Matt Duffer confirms.
"She has a storyline this season for her, and it's an emotional transition. Last season I didn't get to expand [on the character] — this season is giving me that opportunity," Millie Bobby Brown added.
"Stranger Things" fans are thrilled to find out that Eleven will be back in Season 2, and that the new storyline will deliver all the drama and 80's nostalgia that Season 1 gave us.
What are your thoughts on the latest "Stranger Things" Season 2 spoilers about Eleven? Share this article and comment below.