'Stranger Things' Season 2 release date revealed.
"Stranger Things" Season 2 is one of the most anticipated shows of 2017, and during Super Bowl LI fans got a sneak peek at the new season, and even found out when the show would return to Netflix for new episodes in 2017.
According to Comic Book, "Stranger Things" Season 2 is officially returning to Netflix this fall. In the newly released trailer, which is giving us some serious anxiety, the series promises a return to the streaming site this Halloween. While fans are so excited to officially have a release date for the show, it does seem that we'll have to wait such a long time before it returns. Hopefully Season 2 is worth the wait!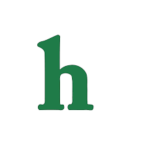 'Stranger Things' Season 2 adding two new characters.
The new "Stranger Things" Season 2 preview reveals that the world is about to be turned upside down. Also that the danger has definitely not passed for Will and his group of misfit friends. It looks like there is so much still to explore and so many questions still an answer when the show returns this Halloween. The cast (who made it out alive) from Season 1 will return for the sophomore season, and new characters are reportedly being added into the mix for the latest storyline.
Actress Sadie Sink has been cast as the character of Max, a "tough and confident girl whose appearance, behavior, and pursuits seem more typical of boys than of girls in this era." Actor Dacre Montgomery will play Billy, Max's "edgy" older step-brother.
What are your thoughts on the latest 'Stranger Things' Season 2 news and latest trailer for the Netflix original? Share this article and leave a comment below.