'Stranger Things' spoilers: Is Barb actually alive?
"Stranger Things" was one of the hottest TV shows of 2016, and with Season 2 coming in 2017 everyone wants some juicy spoilers to look forward to, but was one huge spoiler just dropped at the Golden Globe Awards on Sunday night?
During Jimmy Fallon's opening number, which mirrored the film La La Land, (which cleaned up at the Golden Globes!) He sang about Barb from "Stranger Things" still being alive, which made everyone laugh as actress Shannon Purser emerging from a swimming pool surrounded by synchronized swimmers dressed as her fan favorite character Barb from the show.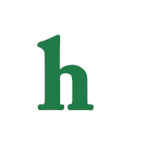 Is Barb really dead on 'Stranger Things?'
Immediately, everyone wondered if the news about Barb could possibly be true. Well, according to People Magazine, Millie Bobby Brown, who plays Eleven on the Netflix series says that there is no way that Barb is alive, and that "Stranger Things" fan can bank on her being dead. "No, she's not alive," Brown stated.
However, "Stranger Things" viewers shouldn't be too disappointed. David Harbour, who stars on the show, says that while Barb is dead there "will be justice" for the character in Season 2. While we don't yet know what this means, it could be revealed that Eleven and her friends finally find a way to kill the monster and ensure the safety of everyone else in the town before it's too late, meaning Barb wouldn't have died in vain. There is no word yet on when the show will return with new episodes, but stay tuned to Hollywood News Daily for updates on the series.
What are your thoughts on "Stranger Things" character Barb making a splash at the Golden Globes? Share this article and leave a comment below.