South Park Season 21 is tackling some of our nation's biggest issues. The long running Comedy Central animated series has never been afraid to speak out in a comedic way about the issues facing our nation, and the Season 21 premiere will be no different.
According to Entertainment Weekly, the South Park Season 21 premiere, titled "White People Renovating Houses" will tackle white supremacy in America. The episode will feature protesters taking over South Park with confederate flags and torches, while "Randy comes to grips with what it means to be a white in today's society."
The storyline is relevant after a group of white nationalists and the KKK marched in Charlottesville in August chanting "Jews will not replace us" and other anti-Semitic phrases. In the preview for the South Park's Season 21 premiere, a group marches yelling, "You will not replace us," as one holds a sign accusing tech companies of stealing their jobs.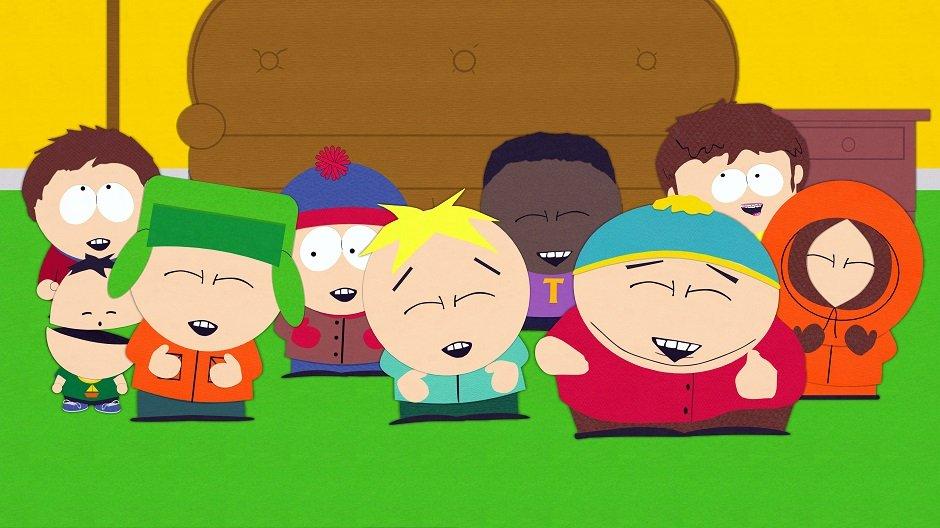 It's not clear if the episode will also blast President Donald Trump or his 2016 presidential election opponent Hilary Clinton, but it does seem that South Park fans can look forward to the show tackling all of the racial tension in today's America, as well as all of the other issues plaguing the nation at this time. It also seems that the animated series may continue to carry on some of last season's storylines such as the memberberries, and Gerald's online alter ego, Skank Hunt 42.
Fans can watch the South Park Season 21 premiere, titled "White People Renovating Houses" on Wednesday night at 10 p.m. on Comedy Central.
[Featured Image via Comedy Central]