Shameless Season 8 may still be months away, but actor Ethan Cutkosky is channeling his on-screen character, Carl Gallagher, for a new music video with rapper Vic Mensa. According to Billboard, Mensa recruited Cutkosky to star in the video for his new single, "OMG."
Ethan Cutkosky was in total Carl Gallagher mode as he appeared in the rap video donning his popular cornrows and signing along with Vic Mensa's lyrics in the video. As many Shameless viewers know, Carl is one of the youngest members of the Gallagher family who has lead an interesting life. First a troubled child his stint in juvie propelled him into an all out thug making tons of money on the streets of Chicago. However, Carl's thug life didn't last long. The character soon befriended a police officer and sent himself off to military school with hopes of becoming an officer himself in the future.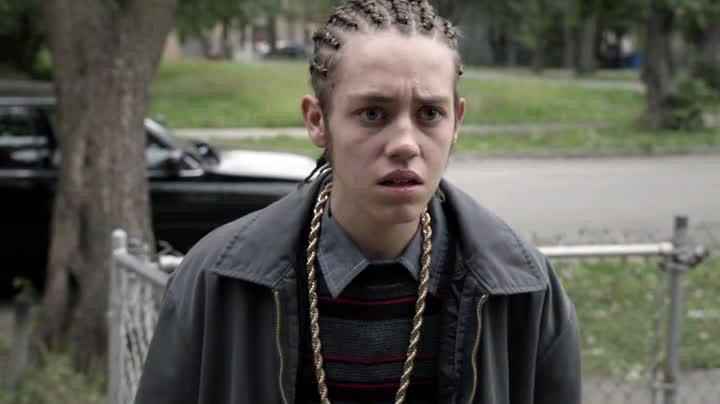 Meanwhile, the Shameless actor isn't the only person who makes a cameo in the the music video. Joey Purp, Smoko Ono, Towkio,Hollywood Holt, GLC, Mano, KAMI, Young Chop and Papi Beatz can all be seen in the rap video that was directed by Shomi Patwary. Rap fans and Shameless fans are sure to love the video and seeing Ethan Cutkosky's appearance.
What did you think about Shameless star Ethan Cutkosky's cameo in the Vic Mensa music video for "OMG?" Check out a clip below, but be warned of the language used in the video.
[Featured Image by Showtime]