Shameless Season 8 has officially started filming, and news that one member of the Gallagher family has been recast ha stunned longtime fans. When the series returns to Showtime for a new batch of episodes, one family member will look very different because the show had decided to recast the role.
According to Hidden Remote, Shameless has officially recast the role of Liam Gallagher. The twin actors who previously portrayed the character, Brenden and Brandon Sims had been on the show as Liam since the first season. The duo grew up before fans' eyes, but they've officially said their goodbyes to the series and a new young actor has been cast.
So, why did Shameless decided to recast the role of Liam now? Many fans believe that Season 8 will start off with a time jump that will have everyone a few years older. This could mean that Carl would be out of military school, Debbie would be over 18-years-old, Franny would be a toddler, and Liam would be around 9 or 10 years old.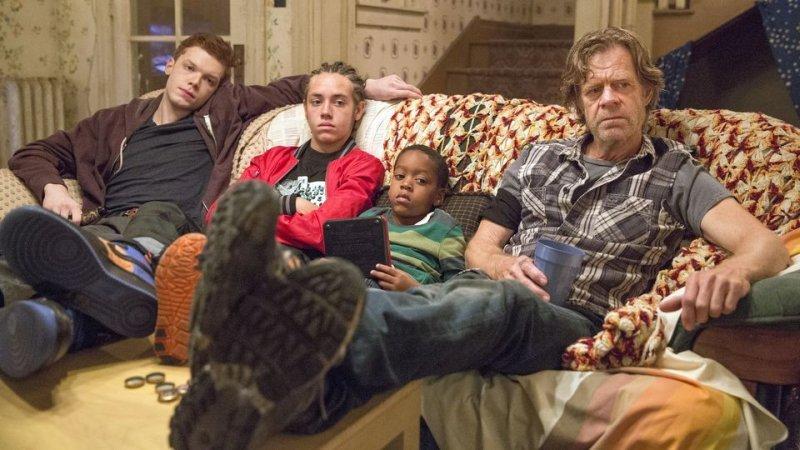 If a time jump is in order for Shameless Season 8, it's hard to say what the Gallagher family will have been up to in the years since Monica's death. The Season 7 finale revealed that each family member was taking a step in the right direction. Fiona was continuing her new career as a business woman, buying properties, Lip seemingly had his drinking under control and was moving forward with his life, Ian was still working as an EMT and saving people's lives, Carl was in military school, Debbie was learning the trade of welding, but it is unclear how Monica's death will have impacted Frank in the long run. He was devastated to lose her in the finale, and his grief may have taken him to an extreme, but which one? Perhaps he's worse with drugs and alcohol than ever before, or he may have cleaned up his act all together.
No air date for Shameless Season 8 has been revealed, but the actors did begin filming earlier this month. All seasons of the show are currently streaming on Netflix.
[Featured Image by Showtime]