The Pretty Little Liars series finale is the most tweeted about television episode of 2017 so far. The final episode of the show lasted for two hours and answered most of the fans' burning questions about the series, including the identity of A.D. and who the father of Alison/Emily's baby is.
Warning: Pretty Little Liars finale spoilers below!
According to Variety, The Pretty Little Liars series finale revealed that the person who had been torturing Emily, Alison, Aria, Hanna, and Spencer was none other than Spencer's identical twins sister, Alex Drake. Alex, who did a wicked Spencer impression and fooled her friends, and Toby, more than once, finally revealed herself in the episode.
The Pretty Little Liars finale also revealed that Emily and Alison's had twin girls, and that Wren, who just so happened to be the love of Alex Drake's life, was the father of the girls. Alex also revealed that she had killed Wren during the finale.
The episode, which was titled, "Til DeAth Do Us Part," was tweeted about more than 1.7 million times globally. However, it did not break the record for the show's most tweeted about episode, which was the Season 6 mid-season finale titled, "Game Over, Charles," which revealed that Charlotte DiLaurentis aka CeCe Drake was Alison's adopted older sister.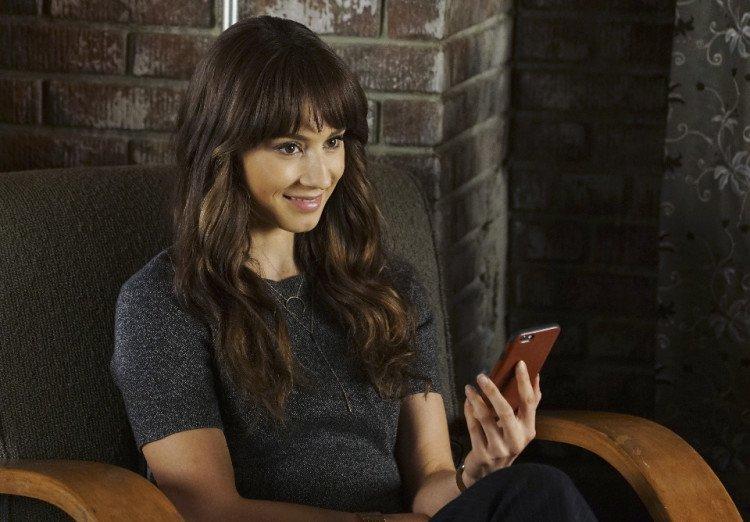 Of course the most tweeted about moment from the Pretty Little Liars series finale was the reveal that Alex Drake was A.D., but there were so many other big moments as well such as Aria and Ezra's wedding, Toby and Spencer getting back together, and Hanna revealing that she was pregnant with Caleb's baby.
The end of the show also generated a lot of tweets as it featured Mona holding Alex Drake and Mary Drake hostage as her own personal dolls while living in Paris. The finale's final scene was a familiar one as the newest group of friends at Rosewood High awake at a slumber party to find that Addison, a seemingly worse version of Alison as a teen was missing.
What did you think of the Pretty Little Liars series finale? Share this article and leave a comment below.
[Featured Image by Eric McCandless FreeForm]