'Outlander' spoilers reveal big details about Season 3.
"Outlander" Season 3 spoilers are beginning to roll in, and even though the new episodes won't begin airing until September, there are some big details being spilled about the series. Filming for the new season won't wrap until June, but filming in Scotland has already finished.
According to IB Times, "Outlander" Season 3 will include only 13 episodes, but those episodes are set to be full of drama and (hopefully) visually stunning. Reports reveal that the cast will be filming the scenes set on the sea on the set that was previously used for Starz's pirate series, "Black Sails." The cast and crew will also head to South Africa to film important scenes.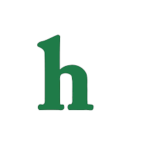 'Outlander' returns to Starz in September.
As many "Outlander" fans already know, Season 3 is based off of the third book in Dianna Gabaldon's series titled "Voyager." The season will pick up where Season 2 left off, with the Battle of Culloden. It is this battle that has been the backbone of the series thus far. However, when it's all over, the story will have a new direction.
Fans will also get to see Claire and Jamie during their lives apart from each other. Jamie's story is particularly interesting in the book series as he's remarried and working in a print shop. Meanwhile, Claire's busy raising Brianna, and enduring a rocky marriage to her first husband, Frank.
What are your thoughts on the latest "Outlander" Season 3 spoilers and news? Are you excited for the new episodes on Starz? Share this article and leave a comment below.