'Outlander' Season 3 won't premiere until September
"Outlander" Season 3 final has a premiere date, but it is not what fans wanted to hear. Starz announced on Wednesday that the beloved time-traveling drama will not return to the network until September! This means that the "Droughtlander" is going to be so much longer than we anticipated.
According to Entertainment Weekly, "Outlander" Season 3, which will cover the third book in the series of novels by Diana Gabaldon, needed more time to cover the massive scope of the story. Starz President of Programming, Carmi Zlotnik, recently revealed the news to fans.
"While Droughtlander will last just a little longer, we feel it is important to allow the production the time and number of episodes needed to tell the story of the Voyager book in its entirety. The scale of this book is immense, and we owe the fans the very best show. Returning in September will make that possible."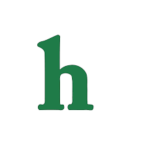 'Droughtlander' will be longer than anticipated
"Outlander" Season 3 will consist of 13 episodes and pick up where Season 2 left off with the Battle of Culloden, and document Claire and Jamie's lives apart as well as their reunion. Filming for the third season is expected to wrap in June, giving the team only weeks to put the finishing touches on all the episodes before they begin airing in September.
While the longer than anticipated "Droughtlander" will be tough, fans are hoping that the long wait will be worth it and that Season 3 will be just as amazing as we're all hoping it will be.
What are your thoughts on "Outlander" not returning to Starz until September? Share this article and leave a comment below.