'Outlander' Season 3 spoilers reveal Claire's heartbreaking reality
"Outlander" Season 3 spoilers have been few and far between. Although the show is based on the best-selling book series of the same name, the Starz television series does make subtle changes to the storylines and character arcs. This means that anything can happen when the show returns for the third season on the network, and fans who haven't read the books are going to be shocked at the what the new batch of episodes will bring.
According to TV Insider, "Outlander" Season 3 will reveal what happened to Claire when she returned back to her own time after saying a heartbreaking goodbye to Jamie and passing through the standing stones again. Claire will be trying to make her marriage to her first husband, Frank, work, all the while raising Jamie's daughter with him.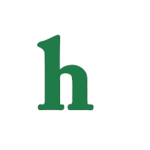 Claire and Frank's Marriage On The Rocks?
Claire and Frank will be living in Boston in the 1950's while she's busy trying to make her life work while mourning the loss of Jamie. "At this point in Claire's life, Jamie's dead. She's trying to build a life after him, but once you've experienced a love so all-consuming, nothing can live up to it," Actress Caitriona Balfe says. "Claire decides to focus on her career and tries to slot Frank in. That leads to disappointment and resentment. It's a broken marriage."
While Claire could never love Frank the way she loved Jamie, not to mention the fact that Frank looks just like the nightmarish Black Jack Randall. Fans will see a turn in their relationship, and for those of you who have read the books, you know exactly what that is. However, Brianna will be the bright spot in all the pain, and the two will love the little girl more than anything as they co-parent her together.
"Outlander" Season 3 is scheduled to debut on Starz in 2017.
What are your thoughts on the latest "Outlander" Season 3 spoilers? Are you excited for the new season? Share this article and leave a comment below.