UPDATE: Khloe has since removed the photo from her Snapchat story. Interesting…
Khloe Kardashian is sparking major pregnancy rumors after she posted photos of herself and boyfriend Tristan Thompson from her birthday party over the weekend. The photos were captioned with the date and the title "Dad + Mom." Could this mean that Khloe is pregnant with Tristan's baby?
Fans immediately took to social media to ask Khloe Kardashian if she was pregnant with Tristan Thompson's baby. Meanwhile, engagement rumors are also running wild as it was reported that Thompson may have popped the question to Kardashian on her 33rd birthday.
As fans already know, Tristan threw Khloe a surprise birthday bash over the weekend. Kardashian and her man looked gorgeous as they walked into the party where all of Khloe's friends and family were gathered to celebrate with her. The Kardashian family tore up the dance floor and celebrated with cake, chicken fingers, french fries, and more of Khloe's favorite foods.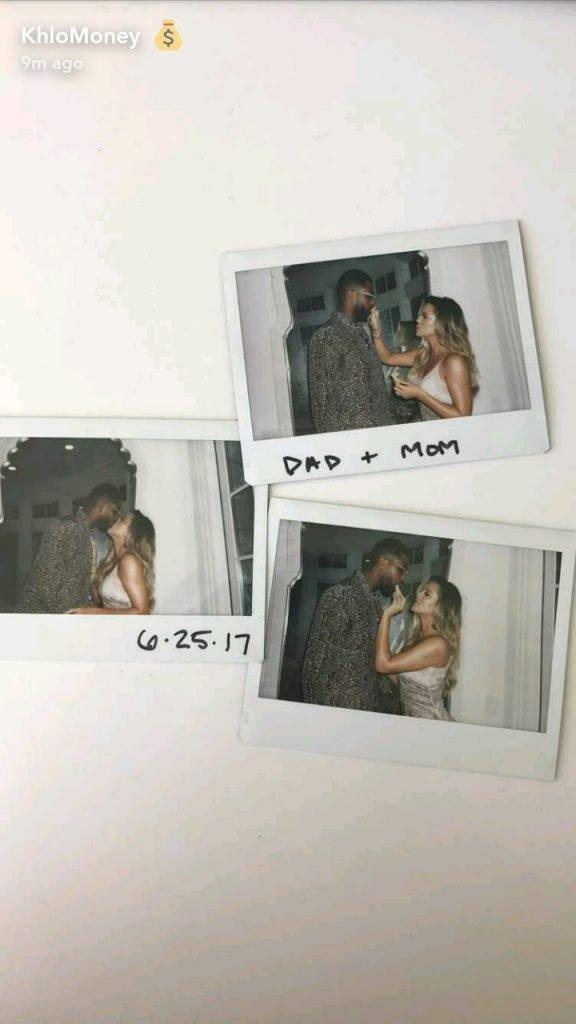 Khloe Kardashian was seen wearing a diamond ring on her left hand finger at the big birthday bash. However, it is the same ring she's been wearing for months, and has even showed off on Instagram in a post with Tristan Thompson earlier this year.
What are your thoughts on Khloe Kardashian's recent Snapchat photo? Do you think it means she might be pregnant with Tristan Thompson's baby?
[Featured Image via Instagram]