What are Khloe Kardashian and Tristan Thompson doing for Valentine's Day?
Khloe Kardashian and Tristan Thompson are quickly becoming one of the hottest couples in Hollywood. The "Keeping Up With The Kardashians" star and the Cleveland Cavaliers big man's relationship has been heating up for months, and it shows no signs of stopping. In fact, Khloe is excited for Valentine's Day, and already has big plans with her man.
According to Us Weekly Magazine, Khloe Kardashian and Tristan Thompson will spent Valentine's Day in Cleveland. Thompson's Cavaliers will take on the Minnesota Timberwolves at 8 p.m., and after the game, Kardashian will be waiting for him to celebrate.
Khloe Kardashian, 32, recently revealed to Ellen DeGeneres that she would be in Cleveland for Tristan's game, and that after the game they'll have their Valentine's Day celebration. "I'll probably cook dinner, have food waiting for him when he comes," Kardashian DeGeneres on Monday. "Maybe look a little sexy."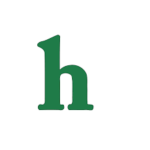 Khloe loves to cook
In Fact, Khloe says she absolutely loves to cook, and despite her grueling workout routine, will make things that are not so healthy.  "I love to cook. I cook not-healthy meals. I like big, hearty, fun meals. But I love to cook. Every Sunday, I try to do something that I've never done before. I've made homemade jam. I like to make things that I've never tried to see if I can do it."
It looks like Khloe and Tristan are in for a very fun and sexy Valentine's Day celebration on Tuesday night.
What are your thoughts on Khloe Kardashian and Tristan Thompson's big Valentine's Day plans? Share this article and leave a comment below.