'Grey's Anatomy' spoilers: Owen and Cristina to reunite?
"Grey's Anatomy" spoilers are running wild about what the second half of Season 13 may bring for the doctors at Grey Sloan Memorial. One rumor in particular has everyone excited, and hopeful, that a long gone character could return. According to the Inquisitr, fans desperately want Cristina Yang to return and reconnect with her ex-husband, Owen Hunt.
Although Owen is currently married to Amelia Shepherd, many fans have spoken out about the pairing of the two doctors, and would rather see them split, which would be a perfect opening for Cristina to return and pick of the pieces of her former relationship with Owen. However, while a Sandra Oh return as Dr. Cristina Yang return may or may not be in the cards for "Grey's Anatomy" in the future, there is still the debate about children, which Owen very much wants, and Cristina does not. This was the main reason the couple couldn't make it work in the first place.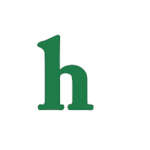 Will Sandra Oh return to 'Grey's Anatomy?'
Meanwhile, actor Kevin McKidd, who is close friends with Sandra Oh, recently told TV Guide, that Owen and Amelia could be nearing the end of the line if something doesn't change in their relationship quickly. "There comes a time where enough's enough. She was almost a runaway bride at the wedding, and now she's running again. This kind of on-again-off-again thing can't go on forever," McKidd said.
"Grey's Anatomy" last saw Sandra Oh as Cristina Yang at the end of Season 10 when the character left Seattle to move overseas and take over running her former fiance Dr. Preston Burke's research hospital. Cristina finally looked like she was in her element, but fans have missed Cristina for a number of very big moments in the life of her best friend, Meredith Grey. Cristina was absent for the birth of Meredith's third child, Ellis, as well as Alex's trial for assault. However, it was implied that Cristina did attend the funeral of Meredith's husband, Derek, after his shocking death.
What are your thoughts on the possibility of Sandra Oh returning to Grey's Anatomy as Cristina Yang in Season 13? Do you want to see her come back? Share this article and leave a comment below.