'Girl Meets World' has officially been cancelled by Disney Channel.
"Girl Meets World" has officially been cancelled. The Disney Channel show will end after Season 3, the news was sadly confirmed on Twitter by the show's writers. Fans were devastated when it was revealed that the show will end very soon after the next few episodes air on the network.
According to TV Line, many fans learned on Twitter that the show has ended. The series finale will reunite the entire "Boy Meets World" cast and show the characters of Shawn, Minkus, Mr. Turner, Mr. Feeny, Morgan, Amy, Alan, Joshua, Eric, and Harley. The episodes is appropriately titled "Girl Meets Goodbye." While many fans were hoping that FreeForm or Netflix would pick up the show, it doesn't appear to be happening, even though Netflix has had huge success with it's own sequel series, "Fuller House." Fans are saddened, and so are all of those who worked on the series.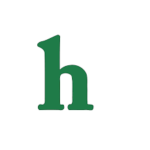 Girl Meets World Cancelled — What Went Wrong?
"It is with incredible pride in our work and complete sadness that things end, that I report to this wonderful audience that our show is over," the "Girl Meets World" writers Twitter account wrote on Wednesday. "I just officially got the call, and would like to thank this audience for its incredible love and loyalty. Please watch our January episodes. We leave you with three incredible souvenirs of a show we couldn't be more proud of. As I look back I can tell you with absolute certainty – We gave you our best."
It seems that "Girl Meets World" didn't have the longevity that "Boy Meets World" had, as fans watched Cory and Topanga grow from tweens into married adults, navigating the problems and issues that they faced while doing so. Perhaps if the show aired on a different network, and was able to introduce themes such as sex, drugs, alcohol, and death in the way that it's original counterpart did, the show would have been renewed for Season 4.
What are your thoughts on "Girl Meets World" being cancelled? Are you sad that it's coming to an end? Share this article and leave a comment below.