"Days of Our Lives" is headed into May with some big storylines. The NBC soap will continue the saga of fan favorite couple, Chad DiMera and Abigail Deveraux, as they struggle to figure out their relationship. As many "DOOL" fans know, Abby has made it clear that she does not want to be with Chad because he still has feelings for Gabi. However, Chad won't go away easily.
Soap Hub reports that Chad will continue to fight for Abigail, because he just can't accept the fact that it's over. Meanwhile, Abby will spend more and more time with Dario, and fans know it's only a matter of time before something romantic happens between the two.
In addition to his drama with Abigail, "Days of Our Lives" fans will watch as Chad gets himself into a shady situation after he teams up with Kate Roberts to steal an antiquity that Deimos wants. It seems that the DiMera/Kiriakis war is far from over. However, if Abigail finds out about Chad's recent behavior, it could drive her even further away, or straight into Dario's arms.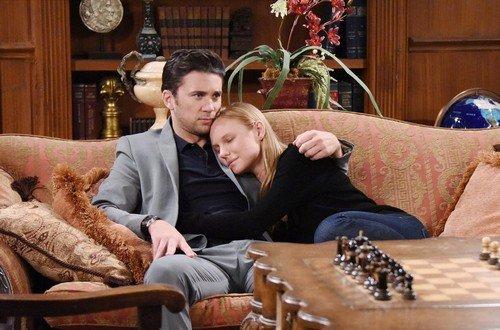 Meanwhile, Chad won't be the only Salem resident to find himself in a dangerous situation this week. Lani will meet with the drug deal behind JJ's back, which could prove to be big trouble for the police officer. Will Lani be able to get the info she needs, or will she find herself needing rescued?
"Days of Our Lives" viewers will also watch as Tripp starts to get acclimated into the Johnson family. However, he still can't get over the fact that his father, Steve, killed his mother, Ava. Now, thanks to Jade, Tripp will begin to question if Steve is really behind Ava's death, or if he's covering for someone close to him.
What are your thoughts on the latest "Days of Our Lives" spoilers?