The new Cult of Chucky trailer has finally been released and horror fans are still just as scared of the murderous doll as they ever have been. It has been 30 years since the original Child's Play movie was released, but viewers still squirm each time Chucky delivers a hilarious one liner and then slashes an innocent victim on screen.
in the newest installment, Cult of Chucky, actor Alex Vincent reprises his role as Andy, the little boy who was Chucky's first owner. Andy is all grown up now, and it seems that Child's Play fans will finally be getting the showdown they've been looking forward to. Will Andy finish the job this time and kill Chucky for good?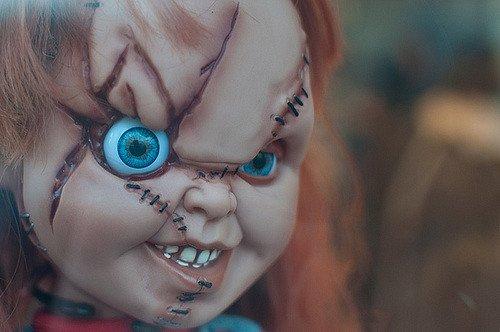 Cult of Chucky is a direct sequel to the 2013 movie, Curse of Chucky, which introduction Fiona Dourif as Nica Pierce. Nica, the wheelchair bound latest victim of Chucky has now been institutionalized and is dealing with issues under the guidance of a therapist, who decides to give her a Good Guy Doll as a form of therapy. Probably not a great idea, right? Fans will also be delighted to know that Jennifer Tilly makes a cameo in the film as Tiffany, Chucky's wife, who as many fans will remember regained her human form by jumping into the body of "Jennifer Tilly" in Seed Of Chucky.
Cult of Chucky will go direct to DVD on October 3, just in time to scare you for the Halloween season. Are you excited about the latest Child's Play sequel? Share this article and leave a comment below.
[Featured Image via YouTube screengrab]