'Cult Of Chucky' movie to expand 'Child's Play' franchise this fall
"Cult Of Chucky" is officially happening, and fans of the horror movie genre and "Child's Play" movies are super excited. The film, which will be the seventh installment in the franchise, is set to begin principal photography on January 9.  The original film, which was released in 1988, showcased a possessed doll who murdered people for sport, and the franchise took off from there spawning multiple sequels such as "Seed Of Chucky," "Bride Of Chucky," and 2013's "Curse Of Chucky."
Now, it looks like Chucky's at it again. "Cult Of Chucky," details haven't fully been released, but the unrated movie will head straight to Blu-ray, DVD, and Digital HD this fall, just in time for Halloween. According to Entertainment Weekly, the film's cast includes Brad Dourif, who will reprise the voice of Chucky, and the actor's daughter, Fiona, who will also reprise the role of Nica Pierce, the wheelchair bound heroin from "Curse of Chucky." Alex Vincent, who played Andy in the films, and Jennifer Tilly, who portrayed Tiffany in human form and in doll form, also round out the cast.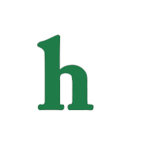 Famous 'Child's Play' Faces Returning For 'Cult Of Chucky'
The movie will focus on the character of Nica at an asylum for the criminally insane, where she's been held prisoner for four years, and is convinced that she, and not Chucky, murdered her entire family. However, when one of the therapists at the facility use a "Good Guy" doll to help facilitate patients' group sessions, a string of deaths begin. Nica then begins to wonder if perhaps she's not crazy after all.
"It's hard to believe that it's been nearly 30 years since Chucky first terrified moviegoers in Child's Play," Glenn Ross, General Manager and Executive Vice President, Universal 1440 Entertainment, revealed. "Since then the films have generated millions in worldwide box-office revenue. Now Chucky's back with more scores to settle in his trademark twisted style, and you can bet he won't stop until he gets his revenge."
What are your thoughts on the latest "Cult Of Chucky" movie? Will you watch it? Share this article and leave a comment below.