Is there a 'Buffy The Vampire Slayer' revival in the future?
Is a "Buffy The Vampire Slayer" revival in the cards? It seems that so many fan favorite television shows are returning for a reboot, spin-off, or revival, why shouldn't butt-kicking Buffy Summers do the same?
According to Comic Book, actress Sarah Michelle Gellar, who played Buffy on the series for 7 seasons, recently spoke out about her iconic character, and the possibility of a revival for the beloved series, which has a huge cult following, thanks to "Buffy The Vampire Slayer" streaming and airing re-runs on certain television networks.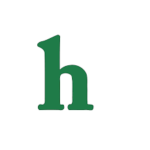 Sarah Michelle Gellar has a lot of love for Buffy Summers
When asked about the possibility of a "Buffy The Vampire Slayer" revival, Sarah Michelle Gellar had this to say,  "I have always believed that what was so unique about the show was the use of horrors of those formative years. With high school and college as a backdrop, we were able to address racism, identity, bullying, guilt, death, first love and heartbreak using the demons as metaphors for the demons we all experience. I am not sure how that translates into adulthood, although I am sure it could. The burden of saving the world a lot always weighed heavily on her, so for her sake, I hope she is somewhere on a beautiful beach located far away from any Hellmouth."
Meanwhile, Sarah Michelle Gellar says she has nothing but love for the show, which helped make her into the woman she is today. "The most formidable years of my life — transition from teenager to adult — were spent filming Buffy. I learned every day from the experience and from her," Gellar told The Hollywood Reporter. "She taught me it wasn't about being perfect; it was about trying the hardest to be the best you can be. I also loved how hard Buffy worked, as she had no typical powers most superheroes have. She had to train and work hard at her craft. Buffy reminded us that being different was not only OK but really cool — and at a time when most kids are trying to desperately fit in."
What are your thoughts on the possibility of a 'Buffy The Vampire Slayer' revival? Do you agree with Sarah Michelle Gellar? Share this article and leave a comment below.