"Bates Motel" fans are gearing up for the final season of the show, but will anyone make it through alive?
"Bates Motel" Season 5 will begin airing in February. The show, which is getting ready to enter it's fifth and final season, has become increasingly darker with each season. Since Season 5 will be the last, fans can only expect that the most twisted and shocking moments are still to come.
Warning: Spoilers for past seasons of 'Bates Motel' below!
As many "Bates Motel" fans may remember, Norman Bates has officially and completely lost his mind. The last time viewers saw Norman he had just killed his mother in a murder/suicide attempt gone wrong. Norman had Norma buried, but couldn't stand the thought of her being in the grave alone. So, he dug up her corpse and took it home with him. (Of course!) This lead to the darkest moments fans have seen yet, and now viewers can't help but wonder what will happen in Season 5, and if anyone will make it out alive.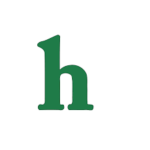 Will anyone make it out of 'Bates Motel' Season 5 alive?
According to Game N Guide, there are so many unanswered questions for "Bates Motel" Season 5 to put to rest. Will Dylan find out that his mother is dead, and if so, how will he react? How long can Norman keep the fact that he has Norma's body in his house a secret, and will Dylan, Emma, and/or Sheriff Romero die before the series takes its final curtain call?
It seems safe to say that Romero is on to Norman. In fact, he may already believe that Norman is responsible for Norma's death. If so, and he heads to Norman's house to confront him, he may see Norma's dead body there. The two could get into a physical altercation that may possibly leave Alex Romero dead. How long can Norman keep up his killing spree, and what will happen when the show finally ends? Tune in to A&E on February 20 to see the beginning of the end for "Bates Motel."
What are your thoughts on the latest "Bates Motel" spoilers? Do you think Romero or Dylan may die in the final season 5? Share this article and leave a comment below.