"American Horror Story: Cult" Spoilers for Season 7, Episode 2 reveal that Kai Anderson (Evan Peters) and Ally Mayfair-Richards (Sarah Paulson) will come face to face (again). The episode, titled "Don't Be Afraid of the Dark" will have fans of the pair excited to see them interact on screen yet again.
According to the latest "American Horror Story: Cult" spoilers, Kai will find himself trying to get into Ally's house. He'll show up at her door and ask to come in for a glass of water because of the heat outside. She'll tell him no, and that's when things will really get interesting. Kai then pulls on the bars on Ally's door and comments that they seem "strong." Will he come back to get revenge on her in the night?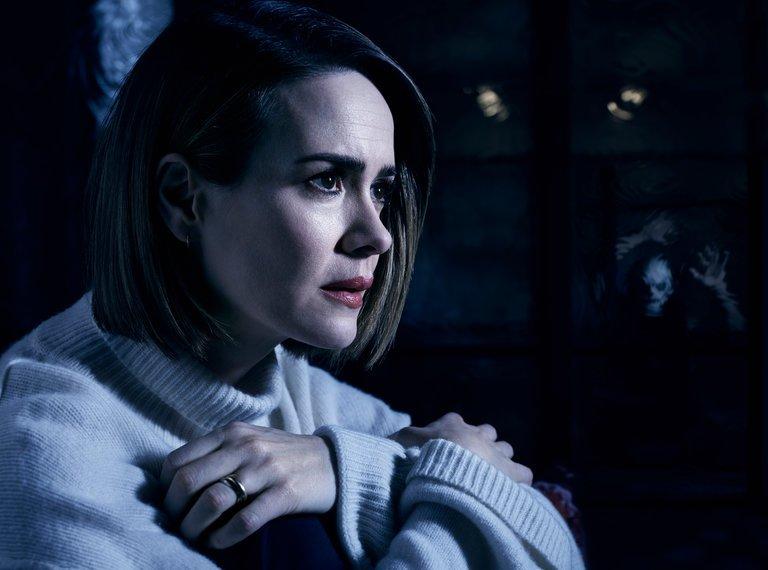 Meanwhile, "American Horror Story" fans will also see Kai's sister, Winter Anderson, (Billie Lourde) continue to play the role of nanny to Ally and her wife Ivy's (Alison Pill) son, Oz. Winter will tell Oz to give her all of his fear. She's definitely in on what's happening with Ally, but it's unclear how or why.
Later, the creep clowns make another appearance, only this time they are in Ally's house. Ally and her son Oz are seemingly forced to fight for their lives against the clowns, but are they real, or are they just in her imagination? Is Kai the leader of the clown brigade and targeting Ally for some reason? Fans are dying to know exactly what's going on, as "American Horror Story" is known for keeping viewers guessing.