Zac Efron reportedly wants his ex-girlfriend, Vanessa Hudgens back now that he's split with Sami Miro. The pair, who met on the set of "High School Musical" as teenagers, have been broken up for years, but Zac allegedly never got over their split.
Zac Efron Wants Vanessa Hudgens Back [Report]
According to Hollywood Life, Zac Efron has been calling Vanessa Hudgens ever since he broke up with Sami Miro, and hoping that she'll give him another chance, even though she's been dating actor Austin Butler for years.
Meanwhile, Hudgens allegedly still has a bad taste in her mouth when it comes to dating Efron, who reportedly treated her poorly before they broke up years ago.
"Vanessa still has a lot of animosity towards Zac. He treated her like crap at the end of their relationship. She and Austin are solid, but letting Zac back in her world would be playing with fire — he was her first big love. She swears she'd never take him back, but that's easier said than done with a guy like Zac. He can be very charming."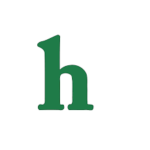 Will Vanessa Give Zac A Second Chance?
So many fans are hoping for a Zac Efron and Vanessa Hudgens reunion, but even if the actor was trying to woo his ex back, it is unlikely that Vanessa would give him a second chance. She and Austin have been going strong for a long time, and she's not the girl she was when they dated in the past.
Vanessa has really come in to her own, explored her acting, style, and so much more. If she were to give Zac another chance it would be very surprising!
What are your thoughts on the rumors that Zac Efron wants Vanessa Hudgens back? Do you think she should give him another chance? Tweet us @OMGNewsDaily or leave a comment below.