Get ready to go back to Camp Firewood. "Wet Hot American Summer" is returning to Netflix for another season in 2017, and fans couldn't be more excited.
'Wet Hot American Summer: Ten Years Later' Coming To Netflix
As many fans know, "Wet Hot American Summer" was a movie released in the 90's and set in the 70's. The film starred a lot of big names such as Amy Poehler, Bradly Cooper, and Paul Rudd, Molly Shannon, Elizabeth Banks, and more. The movie focused on the very last day of camp and the teen counselors.
Last summer, Netflix decided to get the entire cast back together for a TV reboot which focused on the first day of camp. The project was titled "Wet Hot American Summer: First Day Of Camp," and reunited the hilarious cast. The show, was consisted of eight 30-minute episodes, also answered a lot of questions that left fans scratching their heads during the movie.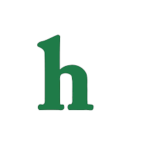 Make It Your Beeswax To Be There!
Now, "Wet Hot American Summer: 10 Years Later," is in the works, and set to debut sometime in 2017. While it hasn't been confirmed, it is expected that the entire cast will reunite yet again for the reunion show.
In the film, the gang decide to meet at Camp Firewood ten years later to find out how life has treated them. The promo for the new show reveals that clip and the new series all in one. So, it looks like fans better make it their beeswax to remember to watch the show when it's released next year!
Are you excited for "Wet Hot American Summer: Ten Years Later?" Tweet us @OMGNewsDaily or leave a comment below.