Finally! After V.C. Andrews' "Flowers In The Attic" series and "My Sweet Audrina" were adapted into movies by Lifetime, fan favorite novel, "Heaven" is next on the list for the network.
V.C. Andrews 'Heaven' Being Made Into Movie By Lifetime
According to Complete VCA, "Heaven" is currently in the early stages of production but it is happening, and the movie will air on Lifetime sometime in 2017.
V.C. Andrews fans couldn't be more excited by the latest adaptation news. "Heaven" is one of the author's most beloved series, and also one of the most twisted and shocking.
The novel follows a teenage Heaven Leigh Casteel as she is forced to take care of four siblings and grandparents after her mother dies, her step-mother runs off. Heaven's alcoholic father treats her poorly and is barely around. Heaven believes that he hates her because she reminds him of her mother.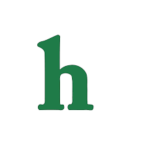 Will The Entire Series Be Adapted?
Heaven and her family suffer greatly when her father stays away throughout the entire winter, leaving his young children in their shack in the mountains as they nearly freeze and starve to death.
One day Heaven's father decides he's going to sell his children off for $500 a piece, and they all become separated. Heaven is sold to a middle class couple who can't have kids, and her new "mother" treats her life a slaves and abuses her, while her new "father" falls hard for her and takes advantage of her innocence.
The series goes on to see Heaven meet her mother's biological family, and uncover family secrets that she can not understand. The entire book series is fantastic and drama, with tons of twists and turns. Hopefully, Lifetime adapts all of the novels in the series like they did with "Flowers In The Attic."
What are your thoughts on V.C. Andrews' "Heaven" novel being adapted into a movie for Lifetime Network? Will you watch? Tweet us @OMGNewsDaily or leave a comment below.