"This Is Us" is the hottest new TV show, and it hasn't even aired yet! It looks like NBC may have a huge hit on their hands if the response to the trailer has any bearing on the show's future ratings.
'This Is Us' Trailer Most Popular Among New Fall Shows
The "This Is Us" trailer has been trending on Facebook for days, and fans can't seem to get enough of the tear jerking first look at the new NBC series.
The show is about the lives of people who have the exact same birthdays, and their lives intertwine in strange and intriguing ways. A lot of the interest in the trailer can likely be attributed to the show's cast, which feature Milo Ventimiglia and Many Moore in lead roles.
Mandy Moore jumped into fame during the late 90's as a pop star alongside the likes of Britney Spears and Christina Aguilera. However, she's made more of a name for herself in her acting roles staring in films such as Nicholas Sparks' "A Walk To Remember," "Because I Said So" with Diane Keaton, and "How To Deal," and "License To Wed" with Robin Williams. She also won over the hearts of fans during multiple guest star appearances on "Grey's Anatomy."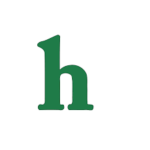 'This Is Us' Trailer Is A Tear-Jerker!
Ventimiglia and Moore play a married couple who are pregnant with twins, but something goes wrong and one of their babies die. Other character storylines shown in the "This Is Us" trailer reveal a woman who is struggling with her weight, a man trying to find his biological father, and a single actor who is desperate for something more in his life.
Fans can not wait to watch NBC's "This Is Us," which will debut on the network this fall along with a slew of other new series' such as "Emerald City," a play on "The Wizard of Oz," and "The Good Place" staring Kristen Bell and Ted Danson.
However, "This Is Us" has been the most talked about of all the new TV shows headed to air later this year, and with good reason. Good luck watching the trailer without tearing up!
What did you think of the "This Is Us" trailer? Will you watch when the show premieres this fall? Tweet us @OMGNewsDaily or leave a comment below.