"This Is Us" is the best new show on television. The series, which shocked and wowed fans in the pilot, was back for episode 2 on Tuesday night after "The Voice." Believe it or not there was another shocking twist at the end of the show, and fans can't stop talking about what it may mean. However, the twist ending wasn't the only amazing part of the episode. We're revealing the five best moments from "The Big Three." Check them out and see if you agree with us.
'This Is Us': The 5 Biggest Moments From 'The Big Three'
1.) Family Life: Rebecca and Jack's relationship is not as solid as when we last saw them. In episode 2 the married couple are now raising three 8-year-olds together and the stress is really getting to them. There is a distance between them and a bit of coldness in their relationship. However, fans can still see a spark of love in their marriage. Later it's revealed that Jack has been drinking far too much and staying out late after work. During a scene in a bar, Jack's best friend reminds him how lucky he is to have a wife like Rebecca. Later, Rebecca tells him she won't have his drinking in her house. He promises to stop.
2.) It's Complicated: Kate and Toby have been dating for awhile now, and things are heating up. Although Toby mentions to Kate that they aren't having sex, and should be, the couple have come to rely on one another. When Kevin asks his sister to come with him to a big Hollywood party, Toby invites himself excitedly. However, things take a turn when Kate gets down on herself for her weight. Toby gets her drunk and the two hilariously party together before having a serious conversation about their weight.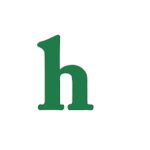 3.) Manny Out: Kevin is so ready to say goodbye to his role as "The Manny" on television, but finds out that the network has him under contract for two years. This means that he can either continue doing the show he hates, or he won't be able to work on any network for the next two years. With Kate's faith in him, Kevin tells the network that he's out and announces that he wants to move to New York and do theater.
4.) The Cat's Out Of The Bag: Randall and Beth have been letting his biological father, William, live with them. William loves being around his granddaughters, but still has a lot to learn about living with children, like not telling them about his drug use. However, when William begins to borrow money each day for the bus Beth finally confronts him about where he's going and what he's been doing. Just as Beth is ready to kick William out he reveals that he's not using drugs, but that he's taking the bus back to his apartment to feed his cat. Since one of his granddaughters has asthma he didn't want to bring the cat to Randall's home.
5.) The Twist Ending, Again: The end of "This Is Us" episode 2 was another shocking moment. Randall and his family are relaxing around the house when the doorbell rings. The girls rush to open the door and yell out that grandma and grandpa are there. William makes himself scarce and the door opens to reveal and older version of Rebecca, but she's no longer married to Jack, but to Jack's best friend. Has Jack died? It would appear to be so.
As an added bonus, NBC confirmed that "This Is Us" has been picked up for a full season, which means 18 episodes are coming our way.
What did you think of "This Is Us" Season 1, Episode 2? Tweet us @OMGNewsDaily or leave a comment below.