The "This Is Us" premiere killed it on Tuesday night. The show sparked tons of conversation among fans online, who absolutely loved the new series. Many fans are already calling the NBC series the best new show on TV, and Hollywood News Daily is predicting that it will be one of the first new shows to be renewed for Season 2. [Warning: Spoilers Below!]
'This Is Us' Premiere: Twist Ending Excites Fans
Viewers watched "This Is Us" on Tuesday night and expected to see a heartwarming series about a group of very different people dealing with major changes in their lives, and that is exactly what they saw. What they didn't see coming what that OMG moment where the show totally fooled us all at the end, but we'll get to that later.
Quick 'This Is Us' Recap
During the show fans meet a young married couple, Jack and Rebecca, twins Kate and Kevin, and Randall. It is Jack's 36th birthday and his wife goes into labor with their triplets. Unfortunately, one of the babies dies. Meanwhile, Kate is struggling with being single and overweight on her 36th birthday, while her brother, Kevin, is battling with his acting career, and needs to make a change. Randall, who reveals he was left at a fire station as an infant, finds his biological father and goes to meet him.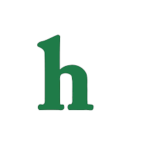 READ: 'This Is Us' Trailer Most Popular Among New Fall Shows!
In the end, it is revealed that Jack and Rebecca are actually the parents of Kate, Kevin, and Randall, and the show is set in two different timelines. After losing their child, Jack and Rebecca adopt Randall. "This Is Us" will go through the entire family dynamic in a totally original way.
Where Does The Show Go From Here?
According to Hollywood Life, actor Milo Ventimiglia revealed after the "This Is Us" premiere where the show will go for here. "[Creator] Dan Fogelman has said that we're going to see Jack and Rebecca through decades. I think the idea is we're going to see everything — the all encompassing world of a marriage and parenthood and dealing with the curveballs that get thrown at you every day."
What did you think of the "This Is Us" series premiere? Did you see that twist ending coming? Tweet us @OMGNewsDaily or leave a comment below.