There's really only one thing that will shock die-hard Walking Dead fans in Season 7 at this point.
"The Walking Dead" Season 7 premiere is finally upon us. On Sunday the answers to all our questions will be answered, and fans will finally find out exactly who Negan killed in that shocking Season 6 finale cliffhanger.(Possible spoilers below. You've been warned!) However, many die-hard fans of the show, who have been scouring the internet for months looking for any news and spoilers, may not be shocked by the premiere at all. That is, unless the unthinkable happens.
The Walking Dead premieres in a week. Spoiler alert: Glenn is dead. You heard it here first.

— 🎃Scary Spice🎃 (@asieybarbie) October 16, 2016
All of "The Walking Dead" Season 7 premiere spoilers seem to be pointing to the exact same thing. The deaths of two victims. There have been many theories to support that Negan will kill two members of Rick's group, including actor Jeffrey Dean Morgan and producer Greg Nicotero nearly confirming multiple deaths in the season opener. So, who is going to get Negan's bat in the premiere? Well, all signs are pointing to Glenn and Abraham.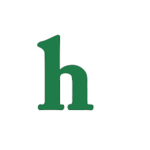 Fans Believe They Know What Will Happen In The Season 7 Premiere
That's right, our favorite pizza delivery boy and the king of all one-liners are seemingly both set to die in "The Walking Dead" Season 7 premiere. Steven Yeun or Michael Cudlitz have allegedly not been seen on set filming since production wrapped on the first episode of the season, which is a pretty good indication that they're both dead. However, most of you die-hard fans already know all of this. This means that the one thing that will truly shock us all in the premiere is that if Glenn is somehow saved from death and Steven Yeun has been staying hidden away during the remainder of the Season 7 filming. That would be interesting and basically the one thing that fans aren't expecting. However, viewers shouldn't keep their fingers crossed for Glenn or any other character, because as we know, "no one is safe" on the zombie series.
What are your thoughts on the latest "Walking Dead" Spoilers? What do you think will happen in the Season 7 premiere on Sunday night? Tweet us @OMGNewsDaily or leave a comment below.