'The Walking Dead' Season 7 Spoilers: Leaked Video Reveals Negan's Victim?
The Walking Dead Season 7 premiere is on Sunday and fans are totally freaking about which of the characters in Negan's death lineup will be killed in the episode. While nearly everyone has an opinion about who they think will get Negan's bat, one new possibly video leak may reveal a shocking turn of events. [WARNING: Major possible spoilers below!]
According to Blasting News, a new video has seemingly been leaked and it may reveal the identity of Negan's victim during The Walking Dead Season 7 finale. In the video, which can be seen (for now) on YouTube, Negan is seen bashing Maggie's head in with his bat, which he's named Lucille. While fans who watch the allegedly leaked video will see, it does look like Negan kills Maggie, but don't freak out just yet.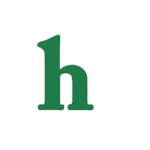 Why You Shouldn't Freak Out…Yet
Nothing has been confirmed about Negan's victim, and since it has been revealed that The Walking Dead filmed a death scene for each and everyone of the characters in the lineup, this video could just be one of the videos they filmed, but don't plan to use. These extra scenes were filmed for an occasion just like this.
Had a horrific dream that Negan was trying to kill me last night. Thanks @WalkingDead_AMC

— Candace Lowry (@TheCandaceLowry) October 17, 2016
However, The Walking Dead loves to switch up comic book deaths and giving Maggie Glenn's comic book death would certainly shock viewers. Perhaps the TV show has decided to switch Maggie and Glenn's storylines and Glenn will go on to be the leader of the Hilltop people. The answer will be revealed during Sunday night's Season 7 premiere!
What do you think about the alleged leaked video of Maggie being killed by Negan during The Walking Dead Season 7 premiere? Tweet us @OMGNewsDaily or leave a comment below.