"The Walking Dead" fans watched in horror on Sunday night as it appeared that beloved character Daryl Dixon may have been shot and killed by Dwight at the end of the episode.
'The Walking Dead' Spoilers: Is Daryl Dixon Really Dead?
That's right, be worried about Daryl, "Walking Dead" fans because even if he survives the gunshot wound he just suffered at the hands of Dwight, who just won't seem to go away, Daryl could still end up dead in next week's Season 6 finale.
"Walking Dead" spoilers have been creeping in about the Season 6 finale, and the arrival of Negan, the biggest, baddest villain in the series, and when Negan comes one of our favorite characters will go.
According to The Inquisitr, "The Walking Dead" Season 6 finale will be crazy, dramatic, heartbreaking, and even frustrating as Negan will finally be introduced, but will kill one of favorite characters, but which one?
The latest spoilers reveal that after Rick, and basically everyone else we care about like Glenn, Daryl, Maggie, Abraham, Michonne, Carl, ect… are captured by The Saviors that is when Negan will show up with Lucille, his baseball bat covered in barbed wire.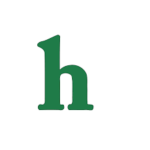 'The Walking Dead' Season Finale Spoilers: Negan's Big Death Scene
Negan will reportedly tell Rick and the rest of "The Walking Dead" gang that he's going to kill one member of the group to send a message and that the rest of them will cooperate with The Saviors by giving them half of all their supplies, and if Rick doesn't comply he'll cut out Carl's other eye and feed it to him.
So, Negan will slowly creep from one character to the other trying to decide which one to kill, and when he finally decides the camera will switch views to the victim's eyes as Negan brutally beats them to death with his bat. So, will that person be Daryl?
While "Walking Dead" fans know that it is Glenn who is killed at the hands of Negan in the comic book series, the show likes to shake things up by switching the comic book deaths up and substituting other characters in their place. Will that happen here? Well, since we thought we already saw Glenn die earlier this season there's a good chance. I mean, why would "The Walking Dead" make us sit through Glenn's death TWICE? That's just heartless, but so like the show to do.
While the Season 6 finale will end in a cliffhanger as one of the characters will be dead, but we won't know who until SIX months later in October, we won't know if it's Daryl, Glenn, Abraham, or whoever who's been killed for months and months. Maybe, just maybe, the writers don't fully know yet either? We can only hope that Daryl (and Glenn!) will elude the bat this time around.
What are your thoughts on the latest "Walking Dead" Season 6 spoilers? Tweet us @OMGNewsDaily or leave a comment below.