"The Walking Dead" season 6 finale is only hours away, and fans are freaking out more than ever about who will die in the final episode of the season at the hands of Negan and his trusty bat, Lucille. One rumors is that Glenn AND Daryl will both die!
'The Walking Dead' Spoilers: Could Daryl and Glenn Both Die?
There are a lot of "Walking Dead" fan theories floating around online, and everyone seems to have an opinion on which beloved character is actually going to die in the Season 6 finale on Sunday, April 3. While most fans seem to believe it will be Glenn, Daryl, or Abraham, some think that there will be two big deaths in the episode, and that the show will lose two of its most popular characters.
@LoryPiloyan Like who? I predict that both Glenn and Daryl die next week, it's their time! 😭😭

— Jeremy Nathan (@Pokezard) March 29, 2016
Fans are speculating hard about which character Negan will kill during "The Walking Dead" Season 6 finale, and nobody seems to know who it will be. Will it be Glenn, who has already survived so many close calls in his life, especially in Season 6? Could it be arguably the most popular character on the show, Daryl, or will it be the king of the one liners, Abraham, who is just now finding himself happy again with Sasha?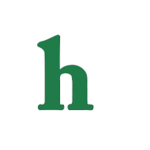 Negan To Kill Popular Character In Season 6 Finale
What if it was both Glenn AND Daryl who died? Fans think that there is a real possibility that both the men could be killed by Negan during "The Walking Dead" finale, although it doesn't seem likely that the series would kill two of it's original characters in one episode, it would most definitely shock and sadden fans, who would not be expecting such a brutal and jaw-dropping bloodbath.
Been pondering this all day…..there is a chance both Daryl and Glenn die…..😱😱😱😱😱😱

— D (@Dspizzy18) March 28, 2016
One Brazilian website (translate it if you want to read!) claims to have seen scenes from "The Walking Dead" Season 6 finale already and that both Glenn and Daryl are shown as Negan's victims in a post-credit scene, but many fans are considering that "report" to be completely false, but secretly it seems like we're all a little scared about what could happen this Sunday during the highly anticipated finale. Fingers crossed that your favorite character makes it through to Season 7!
What are your thoughts on the rumors/spoilers that Daryl and Glenn could both be killed during "The Walking Dead" Season 6 finale? Tweet us @OMGNewsDaily or leave a comment below.