"The Walking Dead" spoilers for the Season 6 finale on Sunday have been rolling in, and on Wednesday night full audio of the final scene, which includes Negan beating and killing one of the members of Rick's group, was leaked online!
'The Walking Dead' Spoilers: Audio Of Negan Death Scene Leaked Online!
"The Walking Dead" Season 6 finale is rapidly approaching, and that only means one thing. Negan! Negan will finally make his first appearance in the finale scene of the episode and tragically kill one of our beloved characters.
In the audio, Negan is heard describing what he is going to do with Rick's group. Negan tells Rick, after capturing him and basically every other character we love, that he's going to kill one of the members of his group as a punishment for them killing so many of his men. He says he doesn't want to kill them, he wants them to work for him, which is why he's only going to kill one person.
"The Walking Dead" fans will then hear Negan try to decide which one of the group to kill. When he gets to Maggie he'll tell her she looks like "sh–" and that he should "put her out of her misery," to which Glenn begins to freak out and yell. Negan warns the group to not do that again. After revealing that he just can't choose who to kill, he'll play a terrifying game of "Eeny, Meeny, Miny, Moe," and will land on his victim. It's easy to hear the swing of the bat and the screams from the group who are being forced to watch the grisly scene. Negan can be heard telling his victim that he's "taking it like a champ," and then the final credit music rolls.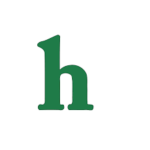 Who Does Negan Kill In The Season 6 Finale?
Seriously? This is terrifying. "The Walking Dead" fans are going to be left with their mouths open and hearts beating fast after watching the finale scene of Season 6, and thankfully Chris Hardwicke's "Talking Dead" will be there to help us through it.
So, who does Negan kill in "The Walking Dead" Season 6 finale? Spoilers suggest that fans won't get to know until Season 7 as the camera angle will shift to the victim's point of view and we will not see his face. Needless to say it's going to be a long 6 months until Season 7 premieres!
What are your thoughts on "The Walking Dead" audio of the final Season 6 scene with Negan being leaked online? Tweet us @OMGNewsDaily or leave a comment below.