'The Walking Dead' Season 7 premiere airs, Negan's victims finally revealed in heartbreaking episode.
"The Walking Dead" Season 7 started out with the most emotional and heartbreaking episode of the series. Although many fans had a good idea about what was to come, seeing it play out on screen was really, really hard. Negan's victims were finally revealed and it was so much worse than we imagined it would be. [Premiere spoilers below!]
In "The Walking Dead" Season 7 premiere, Rick and Negan went on a little journey in the RV, which Negan did in order to break Rick down and gain all the power for himself. During the road trip, Rick remembers what he just saw, and it is disturbing. Rick flashes back to just moments before his trip with Negan and remembers the villain choosing Abraham out of the lineup.
Abraham is brutally killed by Negan's bat, but not before he gets in one final one-liner to end his life. Abraham's ex-girlfriend, Rosita, and current girlfriend, Sasha, are forced to watch him die in the most brutal way. Sadly, Daryl is unable to control himself and he lashes out at Negan after Abraham's death. This leads to a fatal consequence.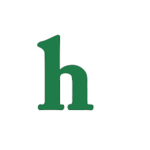 'Walking Dead' fans devastated after Season 7 premiere deaths.
Instead of killing Daryl for his outburst, Negan decides to kill someone else, and turns his bat on our beloved Glenn. Glenn is beating to death so tragically, but not before he's able to turn to his wife, Maggie, and say "I'll find you," in the most heartbreaking "Walking Dead' death of all time. Although many fans saw it coming, as this was also Glenn's comic book fate, part of us was hoping that someone it just wouldn't happen.
Glenn and Abraham's deaths set up for a seriously twisted and action packed Season 7 of "The Walking Dead" and fans will never be the same.
What did you think of "The Walking Dead" Season 7 premiere, and Negan killing Glenn and Abraham? Tweet us @OMGNewsDaily or leave a comment below.