"American Crime Story: The People v. O.J. Simpson" debuted its premiere episode on Tuesday night and fans were immediately hooked. The true crime drama is both riveting and obsess worthy.
'The People v. O.J. Simpson': Most Shocking Moments
During the first episode of "The People v. O.J. Simpson," the first season of Ryan Murphy's "American Crime Story," so many iconic moments were portrayed, and we're breaking down the most shocking of the new FX hit.
Remembering the race issues in the 1990's. While our country still has so far to come with so many issues, back in the early 90's race was a huge issue. Rodney King had been brutally beaten by L.A.P.D. and those officers were found not guilty, which ultimately set off riots in L.A. and lead to so many other discussions. Flashes of those sad new stories opened the show.
After Nicole Brown-Simpson's murder, police were on the scene and saw her two children still asleep in their beds in the home where their mother had just been brutally murdered along with Ron Goldman.
Stunning "evidence" was found at O.J. Simpson's home, including blood and a glove, which seemed to match another glove at the crime scene.
Nicole Brown-Simpson's murder was so brutal that she was nearly decapitated by the knife that took her life.
Rob Kardashian pushed O.J. Simpson to find a new, more involved lawyer, leading him to hire high profile attorney, Robert Shapiro.
Marcia Clark was hell bent on seeing OJ behind bars, nearly in disbelief at the astounding history between he and Nicole and the amount of circumstantial evidence pointing to the football player.
O.J. Simpson failed a secret lie detector set up by Robert Kardashian and Robert Shapiro. His score was a -24, basically the worst you can fail a polygraph.
Nicole Brown-Simpson's friends Kris Kardashian and Faye Resnick discuss Nicole and O.J.'s violent past, seemingly insinuating that they believed O.J. could possibly guilty.
Forensics confirmed that the blood at the scene matched O.J. Simpsons.
Upon finding out that he's being charged and arrested, O.J. Simpson writes a will, letters to his mother, children, and fans, and then pulls out a gun to kill himself. He rushes in to Kim Kardashian's childhood bedroom and contemplates suicide.
Refusing to be arrested for this crime, O.J. Simpson flees Robert Kardashian's home before the police can arrest him, beginning what would be the most remembered car chase of the decade in his White Ford Bronco.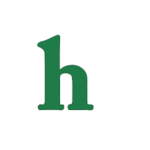 FX Has A Hit On Their Hands With 'American Crime Story'
"American Crime Story: The People v. O.J. Simpson" is a complete hit and is already our new TV obsession. The show's cast are both believably visually similar to the real-life O.J. players as well as delivered fantastic performances. David Schwimmer was the break out performance as Robert Kardashian, John Travolta was remarkably Robert Shapiro-like, Cuba Gooding Jr. was intense and jaw dropping, Courtney B. Vance was a delight to watch, and Sarah Paulson, as always, attacked her role as Marcia Clark with intensity and emotion.
What did you think of "American Crime Story: The People v. O.J. Simpson?" Will you keep watching the crime drama? Tweet us @OMGNewsDaily or leave a comment below.