"The Lost Boys" may be coming to the small screen. A television series adaptation of the 1980's cult classic film is reportedly being eyed at The CW.
'Lost Boys' TV Series In The Works At The CW
According to TVLine, the network may be looking to replace "The Vampire Diaries," which will air its eight and final season this fall, with another vampire drama. "The Lost Boys" is a story about teenage vampires, and will focus more on the vampire side of the story.
Rob Thomas, the creator of hits like "Veronica Mars" and "iZombie" is heading up the project, but there is a twist. The human characters, the setting, and the main antagonist will change with each season with only the vampire "Lost Boys" remaining the same.
The original film starred Jason Patric, Kiefer Sutherland, Jami Gertz, and the Corey's, Corey Feldman and Corey Haim. The show is currently in development, and could make it onto our TV screens just after fans are forced to say goodbye to "The Vampire Diaries."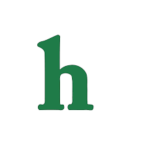 Other CW Adaptation Series Plans Cancelled
Meanwhile, the CW recently axed a few TV projects that many fans seemed excited about. A "Friday The 13th" television series was in the works, but was scrapped due to lack of sustainability. The FreeForm series "Dead Of Summer," which is about a killer at a summer camp may have also had a hand in the decision.
Plans for a "Little Women" adaptation were also axed because the script just couldn't get to the place is needed to be. As if those two weren't enough, it looks like "The Notebook" TV adaptation may also be in jeopardy.
What are your thoughts on the plans for a "Lost Boys" TV series at The CW? Tweet us @OMGNewsDaily or leave a comment below.