"The Goldbergs" are coming back for Season 4 with a highly anticipated episode, which will pay homage to "The Breakfast Club," the cult class John Hughes teen flick that has come to be beloved by millions.
'The Goldbergs' To Pay Homage To 'The Breakfast Club'
The movie stars Brat Pack members, Molly Ringwald, Judd Nelson, Ally Sheady, Emilio Estevez, and Michael Anthony Hall, and follows the group of very different teens as they spend the day in Saturday detention.
According to The Hollywood Reporter, "The Goldbergs" will take on the classic 80's film when the three Goldberg children, Erica, Barry, and Adam all find themselves stuck in Saturday detention. Hopefully, they're not the only ones there. It would be great to see some supporting characters such as Johnny Atkins, Geoff, Lainey, Dave Kim, and others.
As many fans of the 80's themed show know, "The Goldbergs" have taken on many iconic movies from the decade including "Dirty Dancing," "Back To The Future," "Ferris Bueller's Day Off," and "The Goonies."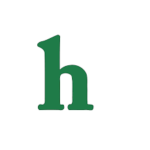 More Movie Tributes To Come?
The real Adam Goldberg, whose life and family the TV series is based off of, says that after doing "The Goonies" in Season 1, it was promised that they would take on one iconic movie each season, and those episodes have become favorites among fans of the hilarious TV comedy.
In the future, the series may also see films such as "Sixteen Candles," "Weird Science," "Pretty In Pink," and others be a theme of an episode.
"The Goldbergs" will return for Season 4 on Sept. 21 at a new time, taking over the 8 p.m. spot from "The Middle," which has moved to Tuesday nights on ABC.
What are your thoughts on 'The Goldbergs" tackling "The Breakfast Club" in the Season 4 premiere? Tweet us @OMGNewsDaily or leave a comment below.