"The Family" has been cancelled, and fans of the ABC mystery drama are reeling over Sunday night's Season 1 finale/series finale cliffhanger. Will we never know what happened to Adam Warren? [Warning: Spoilers below!]
'The Family' Cancelled: No Season 2 After Shocking Cliffhanger Finale
"The Family" was a show about a young boy, Adam Warren, who was taken by a pedophile and imprisoned for 10 years while his family thought he was dead. When a boy came home claiming to be Adam, and his DNA test proved it, the family tried to get their lives back in order.
However, throughout the course of Season 1, fans found out that Adam wasn't Adam at all, but a boy named Ben, who had been imprisoned with the youngest Warren family member. Ben's story unravels as his family members find out his real identity.
More mystery ensues around the other players like his mother, Claire, sister Willa, brother Danny, captor Doug, police detective Nina, and the next door neighbor who admitted to killing Adam, only to be released when "Adam" came home.
"The Family" brought the drama and the mystery each week, but ratings were obviously not what ABC wanted them to be, so they cancelled the series after only one season and left fans hanging with a huge cliffhanger for a series finale.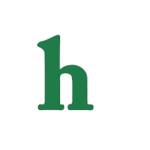 Why 'The Family' Should Get A Second Season On A New Network
At the end of the episode, the phone rings at the Warren house after peace has been restored and the family seems like they're okay with accepting Ben into their lives. Ben picks up the phone only to hear Adam Warren, whom we believed to be dead, on the other end. Adam tells Ben that he stole his life, and that he's coming back to for it.
To make things more interesting, Adam, who is now somehow traveling with Doug's baby mama, Jane, has shot Doug in the groin area, and Danny/Willa's shared lover, Brindy, has been killed!
We're hoping that some other network, or streaming service, will pick up "The Family," because the plan for Season 2 was to have Adam and Ben circle each other as Adam edged closer to returning home to his family, as well as the murder mystery of who killed Brindy, even though all signs point to Willa.
Someone please pick this show up for Season 2!
What are your thoughts on "The Family" being cancelled and that cliffhanger season finale/series finale? Tweet us @OMGNewsDaily or leave a comment below.