"The Big Bang Theory" is officially back for Season 10, and fans are wondering what new hijinks the gang is going to get into next.
'The Big Bang Theory' Spoilers: Season 10 To Bring Big Changes
The group of nerdy scientists and the women who love them return on Monday night with a "Big Bang Theory" wedding. Penny and Leonard are tying the knot again. This time in front of their friends and family, which will, of course, bring a whole new set of challenges.
According to Entertainment Weekly, Season 10 will bring some big changes in the lives of the group. Penny, Leonard, and Sheldon will all be dealing with family drama. In "The Big Bang Theory" Season 9 finale, fans saw Leonard's father and Sheldon's mother hit it off, and seemingly sneak off to hook up on the night before the wedding.
This odd coupling will bring some challenges for Leonard and Shelton, who will begin to wonder if they're about to become step-brothers. Since Sheldon doesn't like the brother he already has, he may have some mixed feelings about his mother getting together with Leonard's father. Meanwhile, poor Leonard is used to his parents making him miserable.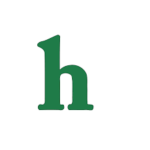 Family Drama & Relationship Issues Take Center Stage
Penny's family drama will come when her entire family is reunited. Her father, whom she has a fairly good relationship with, along with her mother and her brother will all be in California for the wedding. Penny will be forced to deal with the antics her crazy family get into, especially her stoner brother, played by the hilarious Jack McBrayer.
Howard and Bernadette will face their own problems during Season 10 of "The Big Bang Theory." They'll be preparing to welcome their first child together, and will without a doubt be scared out of their minds. Bernadette has made it clear that she's never really wanted children, and Howard's father leaving left him scarred and feeling self conscious about whether or not he can be a good dad.
Meanwhile, Amy will try to trick Sheldon into living together under the guise of a science experiment. Amy knows how to work around her boyfriend's at times insane quirks, and will do her best to move the relationship forward as the rest of her friends take the next steps in their lives as well.
What are your thoughts on the latest "Big Bang Theory" Season 10 spoilers? Tweet us @OMGNewsDaily or leave a comment below.