'The Bachelorette': Aaron Rodgers Brother Jordan Rodgers Slammed By Ex-Girlfriend After Show
"The Bachelorette" fans watched as Green Bay Packer's quarterback Aaron Rodgers brother, Jordan Rodgers, appeared on last night's premiere of the show in hopes to win off JoJo Fletcher's heart. Things looked really good for Jordan, and we mean really good, that is until his ex-girlfriend got involved.
'The Bachelorette': Jordan Rodgers Girlfriend Gets Nasty On Instagram
According to Bar Stool Sports, Aaron Rodger's brother, Jordan Rodgers, was a heavy favorite right out of the gate. Jordan wowed JoJo Fletcher from their first meeting, and got the first impression rose in "The Bachelorette" premiere.
In fact, "Bachelorette" fans, and even JoJo were infatuated with him from the get-go. Jordan is very charismatic and has a great personality, and being a former professional quarterback doesn't hurt, not to mention his brother is a fan favorite QB in the league. Everything seemed to be going right for Jordan Rodgers, but after the show his ex-girlfriend, Brittany Farrar, took to her Instagram account to drop a bombshell about Jordan.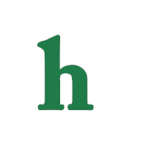 Will JoJo Pick Jordan Rodgers On 'The Bachelorette?'
Brittany not only insulted Jordan Rodgers football skills, saying he rides the bench, but also called him out for cheating during their relationship. Farrar's Instagram post read, "Riding the bench doesn't get in the way of a relationship, but cheating does." (Ouch!)
To matter matters worse, Aaron Rodger's girlfriend, actress Oliva Munn, is Brittany Farrar's best friend, ans she allegedly hates Jordan Rodgers, like a lot! It looks like Jordan's story will definitely be the one to watch during JoJo Fletcher's season of "The Bachelorette."
What are your thoughts on Aaron Rodgers' brother Jordan Rodgers' appearing on 'The Bachelorette?' Tweet us @OMGNewsDaily or leave a comment below.