"Teen Mom" star Tyler Baltierra is taking to social media to share his surprising thoughts on recreational drug use. The MTV star stunned a lot of fans, and delighted others when he opened up about his own personal drug use.
'Teen Mom' Star Tyler Baltierra Reveals Thoughts On Drug Use
OK! Magazine reports that Tyler tweeted this week that alcohol and the drug marijuana is only bad if the person using them make it a problem, but that crack, heroin, and meth aren't anything to play around with.
"Marijuana is only bad if the user makes it bad. Alcohol is only bad when the user abuses it… crack, heroin & meth? #ScrewAllThat," he wrote.
Tyler Baltierra and his wife Catelynn Lowell, who share two children together, Carly, whom place placed for adoption after her birth, and Novalee. Tyler retweeted another Twitter users thoughts on drug use, seemingly agreeing with their comment.
"As long as a person has this bills paid, food in the house & babies taken care of FIRST. I don't think it's a problem," he retweeted from another user.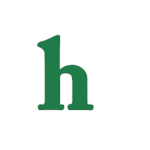 Tyler Baltierra & Catelynn Lowell's History Of Drug Use
In another shocking tweet, the "Teen Mom" dad admitted that he's used some hardcore drugs in his life, saying he chose not to deny his weakness when it comes to the substances.
"I have a defective brain & used coke, pills, shrooms, LSD, ecstasy, etc. I just chose not to deny my weakness w drugs."
One Teen Mom OG fans later asked Tyler Baltierra if he "partakes" in using marijuana, to which he responded, "whenever I have free time."
In their book, "Conquering Chaos," Tyler Baltierra and Catelynn Lowell admitted that they have used some extremely dangerous drugs in the past, saying, "We messed around with pretty much anything we could get our hands on." Adding that they smoked pot, drank cough syrup, snorted pills and huffed air duster.
What are your thoughts on "Teen Mom" star Tyler Baltierra's drug comments? Tweet us @OMGNewsDaily or leave a comment below.