Former "Teen Mom 3" star Mackenzie McKee is pregnant with her third child, but this time around it will be different for Mackenzie as she and her husband, Josh, are no longer together.
Teen Mom Star Pregnant With Baby No. 3
According to TMZ, "Teen Mom" star Mackenzie McKee already share two children together, Gannon, 4, and Jaxie, 2, but the two won't be together when baby number three is born this September as Mackenzie plans to do it alone.
Of course, this isn't the first time that Mackenzie and Josh have had problems. The pair have split multiple times in the past, the last time being last April. However, Josh obviously returned for long enough to get his wife pregnant again before the pair ended their relationship again.
Mackenzie McKee is reportedly about 18 weeks pregnant and is due on Sept. 18. Many Teen Mom 3 viewers may remember that Mackenzie's husband Josh was the one who loved the rodeo, but got injured and nearly scared the "Teen Mom" half to death by continuing to ride after he sustained a pretty serious injury. The rodeo was a source of conflict in their relationship.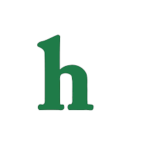 Mackenzie McKee Ready To Be A Single Mom?
Although after Teen Mom 3 was cancelled, fans couldn't keep up with Mackenzie on TV and it looks like the show cut off just in time to keep Mackenzie's biggest relationship drama off the air.
What are your thoughts on Teen Mom 3 star Mackenzie McKee being pregnant with her estranged husband Josh McKee's baby. Do you think they'll get back together, or are they finally calling it quits for good this time?
Tweet us @OMGNewsDaily or leave a comment below.