"Teen Mom 2" star Jenelle Evans is facing 30 days in jail as she prepares to head to jury trial in a case where she's accused of hitting Nathan Griffith's girlfriend, Jessica, with a glass.
'Teen Mom 2': Jenelle Evans Facing Jail Time In Jury Trial
While Nathan and Jessica seem to be pushing for Jenelle Evans to be punished for her wrong doing, Radar Online claims that Griffith could be caught lying about what he saw in a new video.
"On the video that the cops have, Nathan is clearly heard telling them that he didn't see anything because he was loading things into the truck," a source revealed.
It was "Teen Mom 2″ star Jenelle Evans who decided that she wanted to let the case go to trial, and she'll face a six person jury, who will decide her fate. However, she believes that Nathan Griffith is just trying to use this case to get custody of their son, Kaiser.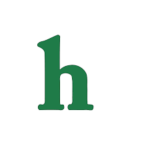 Jenelle & Nathan To Face Off Over Custody Of Baby Kaiser?
"Jenelle thinks that Nathan is just using this to try and manipulate her in their custody case," another source revealed.
Evans will head to court on Friday, April 22 for the jury trial and if she's found guilty could serve up to 30 days in jail for the crime, as well as have a very hard time getting a job in the medical field in the future.
Jenelle Evans has been very vocal about the case, and fans have been seeing her deal with the repercussions of it on recent episodes of "Teen Mom 2." It will be interesting to see how this all plays out for Jenelle, who has been in trouble with the law more times than we can count.
What are your thoughts on "Teen Mom 2" star Jenelle Evans going to jury trial for her alleged assault on Nathan Griffith's girlfriend? Tweet us @OMGNewsDaily or leave a comment below.